We are very excited to announce that we will be attending the Fife Farmers Market in St.Andrews and Cupar from now on! The Markets run on the 1st and 3rd Saturday's of the month and are open from 9am-1pm. 
The St. Andrews market is situated in the Argyle Street car park which is just beside the bus station and the Cupar market is in the Crossgate. Both markets are very easy to find! The St.Andrews farmers market boasts over 20 stalls including Puddledub Pork, Meadowsweet Organics and All things with Bees while the Cupar Farmers Market has over 30 stalls including a few craft stalls.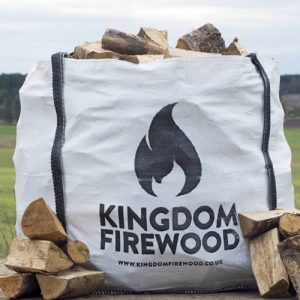 We will be selling small bags of our natural firelighters, kindling chunks and Hot Blox at our stall. We will also be taking orders for deliveries of our premium kiln dried hardwood logs and we are offering a discount if you order at the market!  It's also a great opportunity to chat to us about any questions you might have relating to our products or services including our sister company, Treeworks Fife.
In preparation for the Fife Farmers Markets we have bought new Kingdom Firewood branded clothing from Name Droppers in Cowdenbeath and had marketing material made for us by Levenmouth Printers in Leven. We believe that it is very important to support other small businesses in Fife and we always try to shop locally when we can.
We look forward to seeing you at the Farmers Markets!