We are very excited to announce that we can now accept online orders and payments through our website! We hope that this makes it easier for some of our customers to order and pay for their firewood. Despite our new online presence we are still more than happy to take orders over the phone, by email or through Facebook and Instagram.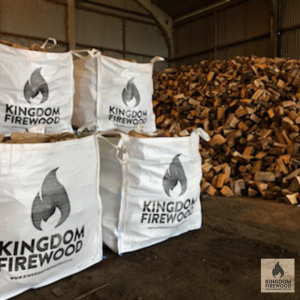 The Kingdom Firewood team have been working closely with our website developer at Portal Technologies to make sure that we offer the very best customer experience when ordering firewood through our website. Allan at Portal technologies has worked hard to ensure that our website works efficiently and effectively and we think he has done a great job! Portal technologies are a small Scottish business based near Falkirk who specialise in IT, Web design and Marketing. We can't recommend them enough to anyone who is thinking about building a website or would like help improving their current website.
We wanted to make sure that our customers felt safe online when paying through the Kingdom Firewood website and that is why we have opted to use SagePay. Sage Pay are one of the biggest payment providers in the world and adhere to very strict guidelines surrounding online security. We do not have access to any of our customers card payment details as this is all handled safely and securely through Sage Pay. 
Whilst we are excited to have launched this new part of our business we totally understand that some customers would prefer to pay for their logs with cash on delivery or via BACS and we have no problem with this. We are a small business and we are happy to be flexible with payment methods to suit our customers needs. The same is true of our ordering process.
To celebrate our new online ordering and payment system we are offering all our customers the chance to save £10 at the checkout when they order over £100 through the website. Simply use coupon code NEW10 . This offer is valid until Monday 19/08/19.