We would like to take this opportunity to thank all our customers for their valued and continued support throughout 2019. Without your support our small business would be meaningless.
We have been very fortunate this year and our small business has grown with the addition of lots of new customers.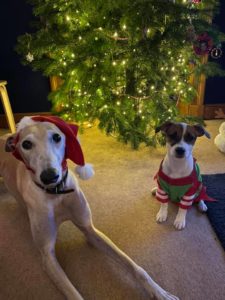 This means that we have been able to take on staff including, Mahri, our wonderful office assistant, Craig, our fantastic delivery driver as well as Daniel, Danielle and Gerard who are the hero's who keep the firewood shed running smoothly and the firewood bags packed! We also got a new 4 legged addition to the team this year! Arnie, the Jack Russel Terrier puppy , has been enjoying helping out in the shed and assisting in delivering firewood.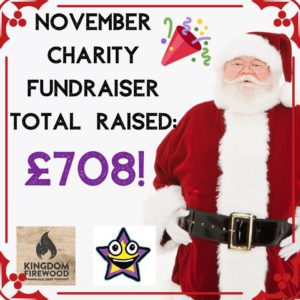 We would like to specifically thank our customers who ordered from us in November. We donated £3 from every sale that we made in November to a local children's charity, Siblings Reunited – STAR. With the help of your orders we managed to raise £708 which we donated in the first week of December.
We will be closing for a Christmas holiday this year to spend time with our families and have a bit of a rest. We apologise for any inconvenience this causes our customers but we will be back in action on the 3rd of January 2020 and we look forward to seeing you all again in the New Year.
FESTIVE SHUT DOWN:
LAST DAY FOR DELIVERIES – TUESDAY 24TH DECEMBER 2019
RE – OPEN FOR DELIVERIES – FRIDAY 3RD JANUARY 2020
Merry Christmas and a Happy New Year!