We would like to take this opportunity to thank all of our customers for their continued support throughout this period of uncertainty. Lockdown has been challenging for everyone and we feel very lucky that our small business has been able to muddle through.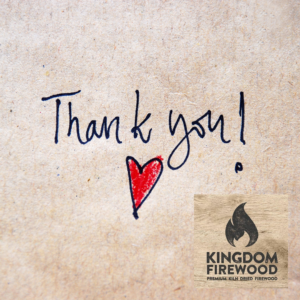 It's been wonderful catching up with several of our customers over the phone throughout lockdown and fantastic to hear that, for the most part, everyone is keeping well.
We have been delivering our premium kiln dried hardwood logs, kindling, firelighters and briquettes throughout the Covid-19 pandemic and will continue to do so. We stock all of our products all year round so our customers never have to worry about running out of fuel for their fires.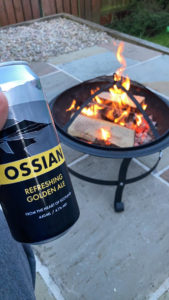 Our premium kiln dried hardwood is ideal for using in indoor stoves and open fires as well as outdoor fire pits and pizza ovens. The low moisture content of the wood means that it produces very little smoke and does not spit or spark which is just what you need when you are sitting next to a camp fire.
We stopped accepting cash payments for firewood early on during lockdown as it meant that our delivery driver did not need to come into contact with any of our customers. It also meant that we did not have to travel unnecessarily to the bank. Our website has been fully functional with SagePay for online payments for almost a year now and we appreciate the understanding that we have had from all of our customers on this matter.
Usually the end of March would be when we start slowing down our firewood delivery service and increasing our tree surgery services but this year we had to suspend all tree surgery services in line with government guidelines. A further announcement from Nicola Sturgeon towards the end of April meant that we were able to resume some of our tree surgery services and we have been continuing to offer these services throughout Fife ever since.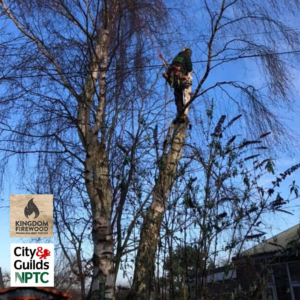 We offered our services free of charge to 2 separate households of NHS workers who needed tree work carried out. It was our way of thanking the NHS for their efforts during this crisis. Our tree surgery team can assist with tree felling, tree pruning, dismantling dangerous trees, hedge cutting, chipping and garden clearances.
At the moment we cannot access our office space in Glenrothes.  This has caused a few logistical issues and we have been taking a little longer than normal to get back to customer queries etc. We are also unable to attend the various farmers markets/events that we had hoped to attend and for these reasons we had to furlough our wonderful office angel, Mahri. We are hoping to have Mahri back on board in the next couple of weeks as she has been missed by all!
Lastly we have continued to try our best to support other local businesses/charities throughout the current global pandemic. We always use local businesses for all of our giveaway promotions and all of our products are sourced from local suppliers/producers.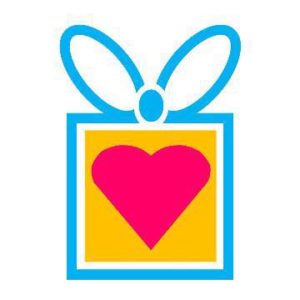 We have directly supported Cosy Kingdom and Pass it on Peeps over the last few weeks. Both charities are based in Fife and do a fantastic job supporting vulnerable families in our area. We are looking to create a new 'community' tab on our website where we will fund raise on an ongoing monthly basis for local charities in Fife. A blog post with more info coming soon!